Fitness equipment relocation "Los Angeles"
It doesn't matter if you have a small gym in or you need to relocate a commercial gym with a lot of equipment. We'll be pleased to help you.
Disassemble
Depending on the type of gym equipment to relocate, several tools are required, but don't worry we have all everything you need. We know every detail, if it's an elliptical it's required to remove the pedals and handlebars. In the case of a stationary bike it's easier, but we'll take into consideration to have blankets and bubble wrap to protect not only your equipment, but also your walls and floor. Disassembling may be not as difficult as the re-assembly process, but some gym equipment is sometimes a little tricky.
Moving and Transportation
Gym equipment is heavy, some more than other, but we take into consideration taking it apart when is required, packing it and load it into a special truck for transportation. Also, we know gym equipment dimensions and we know it tends to be bulky, that's why we have special trucks for this. We take care of every piece in all the moving process.
Re-assemble
This may be the most difficult and tedious task, now it's time to get everything in place, get all the parts together and re-assemble all the machines. We have a process and a lot of experience to avoid losing or mixing parts. After moving the gym equipment to the final destination, we take care of re-assembling all the machines to its original state. We take special care to avoid making any scratch to your floor or walls.
Why a gym mover?

LOS ANGELES - Home fitness equipment installations, removals, and relocations.
Remember that time you spent in the gym? Hours upon hours of sweating, straining and straddling. You're probably not just thinking about the time you spent there, but also where you stored your gym equipment when you weren't using it and the space the home fitness equipment occupies. If you're anything like us, you moved your whole home at least a couple times in an attempt to avoid paying that pesky high real estate price of living in a city center. It's because of this that we came up with the idea for our Los Angeles home fitness equipment installations. We know how difficult it can be to find a new home for your fitness equipment. And that's exactly why we're here. Our team is trained to safely transport your fitness equipment from one home to the next. No matter the size and type, we'll handle it with care.
You have a busy schedule and time is running out. You need to start working out, as soon as possible. If you have nowhere near enough space for a home gym, then an apartment gym might be the answer for you. But how do you get access to a gym? Is it even possible? The answer to that question is, of course, yes. Whether you live in an apartment, condo, or house, you can still have access to a gym. All you need are the right professionals. Our company, Ez Fitness Installations Los Angeles, can help you move your home gym. We have experience with moving everything from a single piece of machine to a whole gym. Let us help you start working out immediately.
Avoid stress. We'll carefully take care of your home gym for you
Since we have been doing this for over 20 years, we know it could be a very stressful activity for You, it's required special tools, a team of 3 or more depending on the size of the equipment. Gym equipment is heavy and not easy to transport, it's required also packing tools (duct tape, newspapers, blankets, bubble wrap, boxes, etc.). A four-wheel dolly cart would be required as well. Special trucks are usually required depending on the kind of equipment, the amount of pieces to transport and how heavy they are. Will movers move your gym equipment? Maybe with an additional charge. Since this is a recurrent question, we wrote an article at the FAQ section where you can find more information about it. We strongly recommend hire an experienced company specialist tough. We'll be glad to help you with your gym relocation service in the following counties: Los Angeles, Orange, San Diego, Ventura and Santa Barbara.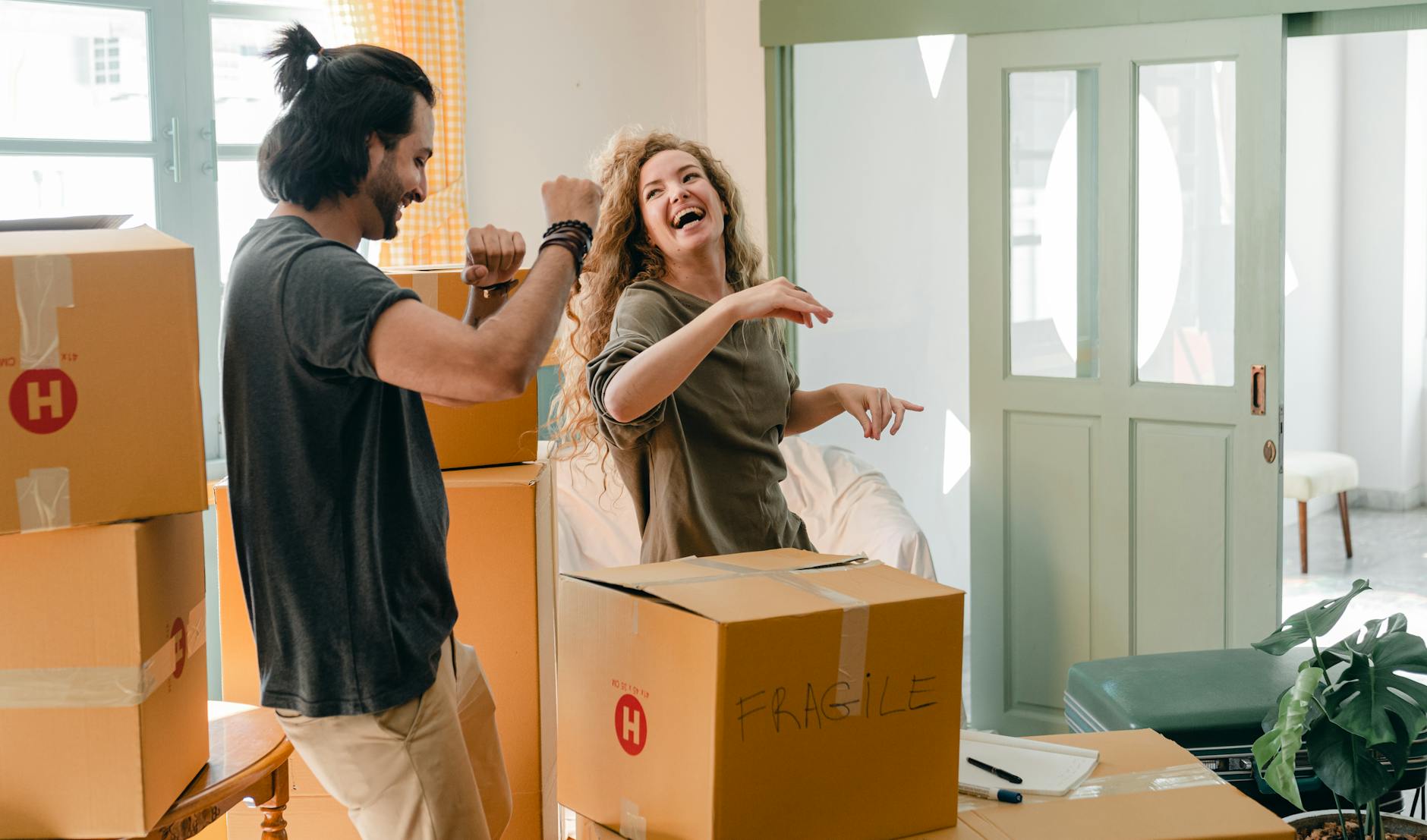 What involves a home gym movement in Los Angeles?
What do you think of when you hear the word gym? Chances are, you think of a gym, a bunch of people working out, and some equipment. That's all we think of, too. Our knowledge and experience have led us to create our gym mover service. We have invested in the best and latest tools, so that we can provide our customers with a world-class gym equipment relocation. From cardio machines to free weights and everything in between, we have everything kind of tools you need to get your relocation! We are here to make it easy for you to get in shape. We understand that it's not always easy to carve out time for a workout. That's why we are here to help.
From home to the gym and back again, you probably have seen your fair share of equipment movers. Whether you've been to a new place for CrossFit or just want to get your own equipment from one home to the next, it's worth it to hire relocation specialists.
Fitness Equipment Relocation Specialist in Los Angeles
It's important to leave this task to the experts. Several tools are required, and the process for disassembling, relocating and re-assembling should be left to the hands of experts. All the equipment is treated in a different way from an elliptical, treadmills, strength training units, different models of bikes, steppers an many other.
Safety Precautions
There are several safety precautions to take into account when lifting and moving these pieces of equipment. The first thing to remember is to always bend at the knees. Never try to lift anything above chest level. It's much safer for everyone involved when more than 3 people is getting the job done.
Tools required for

Gym Movers in Los Angeles

We have the appropriate tools for the job. Not having the correct tools or doing the process incorrectly can cause your equipment to malfunction, or worse - cause serious injury. In the process of moving your equipment, we make sure that the power is shut off from the unit.

The right tools are necessary, and you will need to hire the right company to handle the job. When you work with the right company, you can rest assured that your equipment will be handled with care and the job will be done right the first time.
Right equipment and tools for Home Fitness Relocation in Los Angeles
The right equipment should be used to handle the task at hand. The right tools and process should be in place. The correct way to unload, relocate and load equipment in the new facility is needed. It's vital to know how to handle the equipment in each gym and the best way to unload, relocate and load the exercise tools.
Gym Equipment Relocation in Los Angeles – Correct installation
These are important factors when it comes to getting the most out of your home gym. You will also want to make sure that your equipment is installed correctly so that you can get the most out of every workout and avoid injury. If you want to get the most out of your home gym, you need to make sure that it is installed correctly so that you can get the most out of every workout without putting your health at risk.
Home Fitness Installation in Los Angeles – Choosing the right company
A company that has experience with home gyms can also help you decide on the best placement for your equipment. At Ez Fitness Installation we'll let you know our best suggestions since we have been doing this for over 20 years.
You can also look forward to working with a company that offers a high level of customer service and works with you to meet your schedule. With the right company, you also can look forward to a hassle-free process from beginning to end.
Looking for a gym relocation service?