Fitness equipment relocation "Santa Barbara"
It doesn't matter if you have a small gym in or you need to relocate a commercial gym with a lot of equipment. We'll be pleased to help you.
Disassemble
Depending on what type of gym equipment you need to relocate, there are several required tools. Do not worry! We have everything that's needed. We know every detail, if it's an elliptical machine then pedals and handles must be removed before moving the machine- this is simply a matter of taking care in order to protect your equipment as well as the floor and walls surrounding. The same goes for stationary bikes - they need blankets and bubble wrap when being transported in order to minimize any risk whatsoever while also protecting them from harm during transportation (or reassembly). Disassembling can sometimes be difficult; however, some pieces of gym equipment will always prove more complex than others based on their design so we keep that in mind too!
Moving and Transportation
Gym equipment is bulky, special trucks are required and it needs to be handled with care. Moving and transporting gym equipment is one of the most complex and challenging projects you will ever tackle. It doesn't matter if you're moving a single piece of equipment or an entire facility, it will require the same level of care and planning. Hire a gym mover company is your best choice.
Re-assemble
When you're ready to move your gym, you've got plenty of decisions to make. That's because, as the saying goes, you never get the same gym twice. Moving a gym means re-assembling all the pieces. From re-installing the walls, doors, and windows to reinstalling the equipment, it's a big task that requires a lot of planning. But it's also the perfect opportunity to do something well done, so that's why we have all the equipment for finally the gym re-installation and and re-assembling all the pieces.
Why a gym mover?
SANTA BARBARA - Home Gym Equipment Movers
You're excited about getting back into fitness and need to find the right space to get you there. Perhaps you're moving into a new home in Santa Barbara and need to find a new place to exercise. Maybe you have friends coming over for a workout session and don't want to set up anything from scratch. Whatever the reason, relocating your fitness equipment is a hassle. With that, you need to find a reliable home gym equipment mover company that can help you with the task. But, where? Don't worry, we are here for you! We are here to help with our expertise and knowledge of moving fitness equipment. From home, retail gym, we have done it all. Everything you need to move home gym equipment in Santa Barbara.
Working out can be a great way to stay fit, burn calories and feel good. But working out at the gym can also be pretty boring, especially if you're new to the fitness scene. If you're tired of going to the same old gym and yearning to explore different options, you might want to consider moving to another location. Thankfully, installing a home gym is a great choice. And luckily for you, we've got the experience and expertise to help you with your home gym equipment. That's why we've have been offering this service in Orange County for over 20 years, so you can find the perfect solution with us.
Avoid stress. We'll carefully take care of your home gym for you
No one wants to move their gym and that's exactly what you're about to do. If you're reading this, you're probably wondering what you're going to do about your gym. Moving a gym is a big responsibility, especially if you have expended many hours working out. The good news is, moving your gym doesn't have to be a big deal. We know how to make the process as stress free as possible. That's why we're here, to help you make the right move. As an experienced gym mover company, we have over 20 years of experience. Moving your own gym equipment is stressful enough, but if you're moving your gym? Welcome to a whole new world of pain. You need to find a new home for your equipment, and it's a lot more complicated than just loading it into the back of your truck and driving it across town. You also need to get it all set up again. That's why you should outsource the whole process to the professionals. Let's take a look at why hiring a fitness relocation company like Ez Fitness Installation is the perfect solution for your gym relocation needs.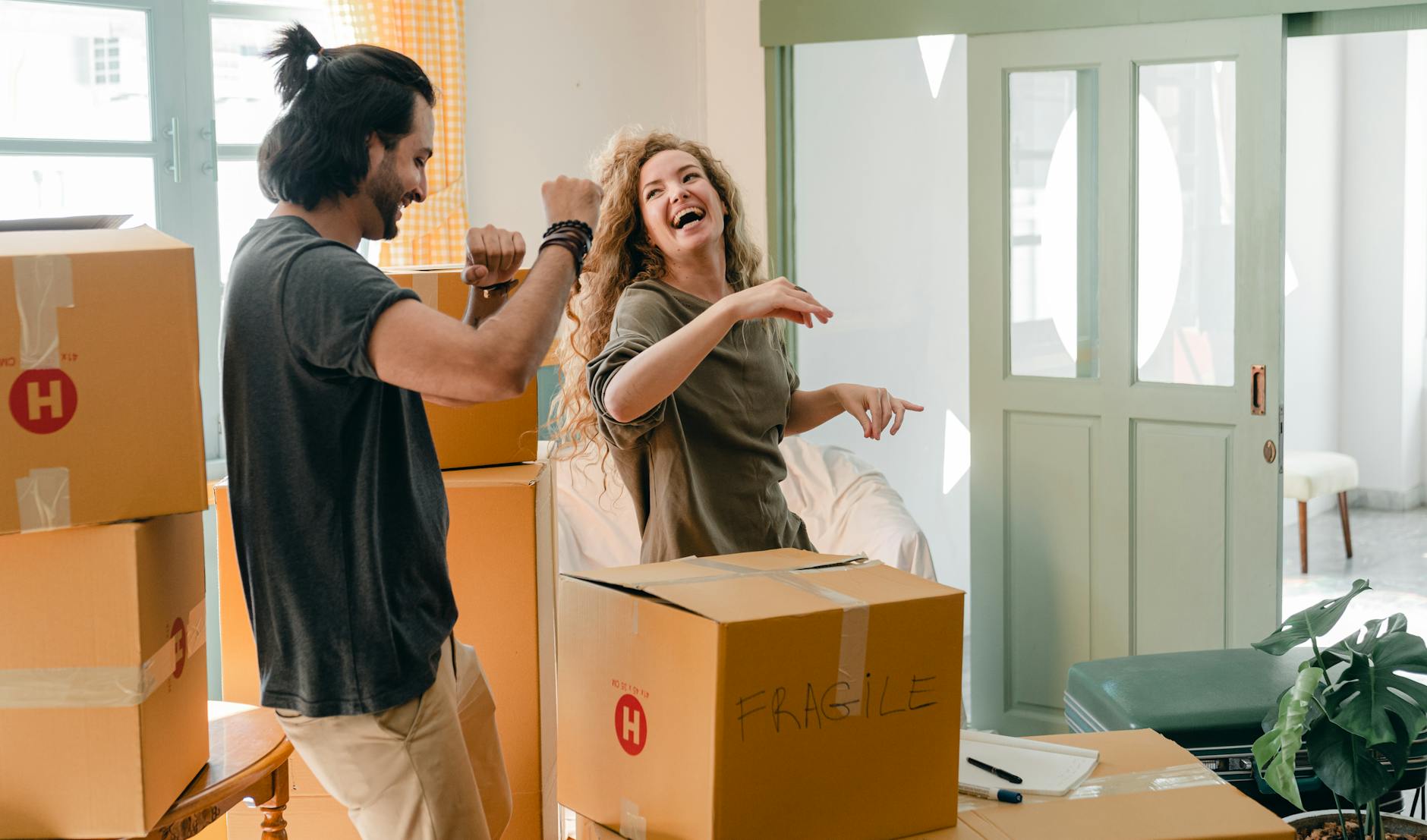 What involves a home gym movement in Santa Barbara?
Whether you're looking to start a fitness routine or simply looking to get back into shape, joining a gym is one of the best ways to achieve your goals. As part of your plan, you'll want to find a gym that's right for you. From the programs they offer, to the staff members you'll be working with, to the types of equipment at the gym. But if you don't have the time of moving from one place to other the best solution you may have is having your own home gym.
If you're anything like me, you're probably wondering why you should go out of your way to create a home gym? After all, who has space for a dedicated space? And you've got the right idea. Home gyms are convenient and affordable, so they're a great option for those who can't commit to a full gym membership (or, who are looking to save on costs). Sure, it's great to have a dedicated space for working out. However, that doesn't mean that you should just close your eyes and hope that your home gym will give you the results you want.
The gym is great for performing specific, machine-based exercises. But for those of us who don't have access to a gym or those who want to work out at home, we need to look for other ways to achieve the same goals. If you want to stay fit, and need to move to a new place, you need to find a home gym equipment mover company. Home gyms have several benefits. For one, it means you don't have to leave your home to go to the gym. Secondly, and perhaps more importantly, it means you can work out whenever you want, in whatever time you have. But to be successful, a home gym needs to be structured, organized, and challenging. And not just for you, but for your family and home too. Therefore, it's essential that you find the right home gym equipment movers and get up to speed.
Maybe you don't have the time to make it to the gym. If you're looking for an easy way to get fit that doesn't require a lot of time and money, then a home gym could be your answer. There are a variety of different home gyms, but not all of them have the same benefits. Comparing different home gyms can be a bit tricky since some of them are better suited for certain situations than others. However, if you know what to look for, you can find the right home gym for your needs without breaking the bank.
Gym Installation Services
in Santa Barbara
It's important to leave this task to the experts. Several tools are required, and the process for disassembling, relocating and re-assembling should be left to the hands of experts. All the equipment is treated in a different way from an elliptical, treadmills, strength training units, different models of bikes, steppers an many other.
Safety Precautions
There are several safety precautions to take into account when lifting and moving these pieces of equipment. The first thing to remember is to always bend at the knees. Never try to lift anything above chest level. It's much safer for everyone involved when more than 3 people is getting the job done.
Tools required for

Gym Installation Services - Santa Barbara

We have the appropriate tools for the job. Not having the correct tools or doing the process incorrectly can cause your equipment to malfunction, or worse - cause serious injury. In the process of moving your equipment, we make sure that the power is shut off from the unit.

The right tools are necessary, and you will need to hire the right company to handle the job. When you work with the right company, you can rest assured that your equipment will be handled with care and the job will be done right the first time.
Right equipment for

Gym Installation Services in Santa Barbara

The right equipment should be used to handle the task at hand. The right tools and process should be in place. The correct way to unload, relocate and load equipment in the new facility is needed. It's vital to know how to handle the equipment in each gym and the best way to unload, relocate and load the exercise tools.
Gym Installation Services in Santa Barbara – Correct installation
These are important factors when it comes to getting the most out of your home gym. You will also want to make sure that your equipment is installed correctly so that you can get the most out of every workout and avoid injury. If you want to get the most out of your home gym, you need to make sure that it is installed correctly so that you can get the most out of every workout without putting your health at risk.
Home Fitness Installation in Santa Barbara – Choosing the right company
A company that has experience with home gyms can also help you decide on the best placement for your equipment. At Ez Fitness Installation we'll let you know our best suggestions since we have been doing this for over 20 years.
You can also look forward to working with a company that offers a high level of customer service and works with you to meet your schedule. With the right company, you also can look forward to a hassle-free process from beginning to end.
Need a gym relocation service in Santa Barbara?